* ValueCare Veterinary Clinic
Opening in Richfield on March 30, 2017! *
OUR SERVICES
We offer a wide-range of modern diagnostics and treatments for the majority of conditions your pet may develop.
We use only the most modern techniques, drugs, and equipment to ensure your pet has the safest possible experience.
We follow the American Veterinary Medical Association guidelines to do our best to keep your pet healthy and safe from deadly diseases.
Check out our full-service Professional Grooming today! We also offer a Self-Serve Pet Wash tub equipped with everything that you could need!
Stop in to meet our cats & kittens today! We have an Adoption Center with fully-vetted cats that are seeking their forever homes!
We are constantly seeking new medicines and techniques that allow us to pass along savings to you but we will NEVER compromise our high standards of care in the process!
Adoptable Cats
OUR LATEST NEWS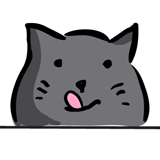 Vaccination Clinic with Chaska Police Department
5.16.2017
Discounted vaccinations and Chaska City Dog Licens ...
Read more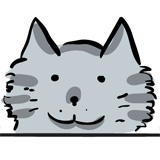 CLIENT TESTIMONIALS
" I can't recommend this clinic enough. These people are wonderful and caring and I will refer them to everyone!!! "
" Dr. Phil and his staff are incredible! They show genuine love and care for animals and have no hesitation going that extra mile! "
" ValueCare has gone out of their way to help my pets. This is what all vet clinics should strive to be like. Thank you, ValueCare! "