Our Team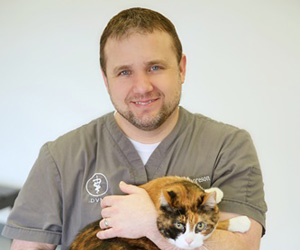 Dr. Thoreson
Veterinarian / Owner
Dr. Phil Thoreson has been practicing veterinary medicine for over 10 years. He attended South Dakota State University where he graduated with honors with a major in Animal Science. The state of South Dakota offers tuition assistance to the top 6 South Dakota students accepted into Iowa State University's College of Veterinary Medicine and Dr. Thoreson had the honor of being among those six. After graduating with his DVM in May of 2006, Dr. Thoreson returned to South Dakota where he practiced at a mixed animal clinic serving not only cats and dogs, but horses, cattle, pigs, sheep and goats for four years. Dr. Thoreson loves the low cost veterinary model and truly enjoys helping people and their pets get the care they deserve. ValueCare Veterinary Clinic opened its doors in May 2013 and is based on rendering high quality, basic medical care at a price that more people can afford.
Karmela
Practice Manager
Karmela grew up with a love for animals that led to a job in the veterinary field in 2002 working every position from kennel assistant, receptionist to Certified Veterinary Technician. Over the years, she accepted leadership roles as they became available and after joining ValueCare in 2017, worked as a technician for several months prior to stepping into the role as Practice Manger. She enjoys reading, indulging her coffee addiction, and snuggling with her fur babies.
Dr. Anderson
Veterinarian
Dr. Bauer
Veterinararian
Originally from Green Bay, WI – Dr. Bauer achieved her bachelor's degree in Animal Science with an emphasis on Equine Science at the University of Wisconsin-River Falls. After completing her undergraduate program, she attended the University of Minnesota and earned her Doctor of Veterinary Medicine degree. Dr. Bauer and her husband, Charlie, live in Prior Lake with their 6 dogs, 2 cats and 2 horses (right down the road). She is passionate about retraining Off-the-Track-Thoroughbred ex-racehorses and competing in 3 Day Event horse shows. She also enjoys traveling, yoga and spending time on the beautiful Minnesota lakes in the summer. Dr. Bauer takes a special interest in animal behavior, as a Fear Free certified practitioner, preventive care and animal nutrition. She strives to build strong relationships with her clients and patients by providing the highest standard of medical care.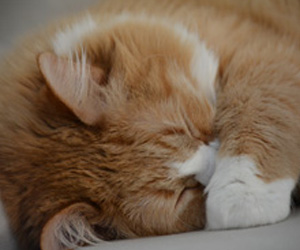 Dr. Elias
Veterinarian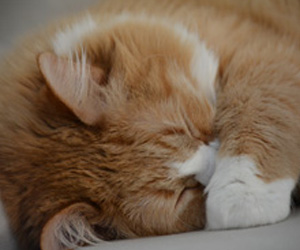 Dr. Flath
Veterinarian
After receiving her Bachelors in Biology from the College of St. Scholastica, Dr. Erin Flath went on to receive a Masters in Animal Reproduction Physiology from North Dakota State University. After that, she went on to pursue her life-long dream of becoming a veterinarian and graduated from the University of Minnesota College of Veterinary Medicine in 2014. Dr. Erin and her husband, Corey, live in Rosemount with their 3 Great Danes and 2 cats. Dr. Erin's hobbies include archery, knitting, board games, reading and relaxing at home with her dogs and husband.
Dr. Lindquist
Veterinarian
Dr. Mueller
Veterinarian
Dr. Erika Mueller is a 2007 graduate of the University of Minnesota College of Veterinary Medicine. She is a Chaska High School grad who is excited to have returned to her hometown after 8 years of small animal practice within the twin cities metro area. Providing high quality veterinary service at an affordable price along with working with an awesome team (she previously worked with Dr. Phil and Kim) are what attracted her to Valuecare. Dr. Mueller has a true passion for Rescue and ensures that all of our Adoption Center kitties get the TLC that they deserve! She lives in Prior Lake with her husband and 2 young sons. Her furry kids include a Cavalier King Charles Spaniel named Oliver, a Rat Terrier named Penelope and 3 cats (Ozzy, Charles and Lucy).
Dr. Natalie
Veterinarian
Dr. Natalie Rykhus is a graduate of Kansas State University College of Veterinary Medicine. After spending 8 years in Kansas, Dr. Natalie returned to her home state of Minnesota to practice veterinary medicine. She has experience practicing veterinary medicine on both large and small animals. She loves meeting both clients and their furry family members! She, her husband, and her son live with a sweet rescue Greyhound named "Dynah," and two mischievous barn kitties named "Finley" and "Swiss Roll." In her spare time, Dr. Natalie enjoys spending time with family and friends, visiting national parks, and training for marathons - her goal is to run a marathon in each of the 50 states!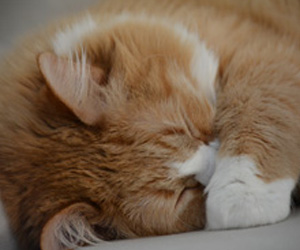 Angie C
Veterinary Technician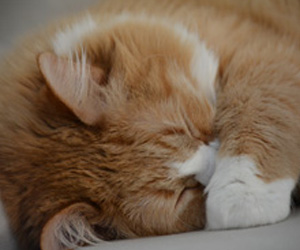 Anissa B
Veterinary Technician
Bre V
Certified Veterinary Technician
Cassidy R
Veterinary Assistant
Cassidy is one our wonderful team members and crazy fur-baby momma's. She's the mom of 8 pets big and small, with Mr.Pickles the Yorkie, Layla and Sarge the German Shepherds, Auto the Rottweiler, Scrappy and Chippers the feline friends, and Blakestone and Srgt. Andy the Thoroughbred and Mini pony.
Courtney C
Veterinary Technician - Team Lead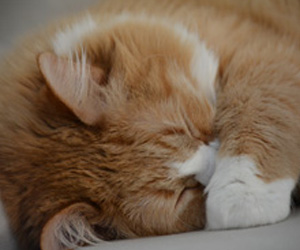 Gabby G
Veterinary Technician Assistant
Jimmy
Veterinary Technician - Team Lead
Jimmy joined our Team as a Veterinary Assistant in April 2016! He started part-time but his passion for animal care quickly landed him a full-time position at the Clinic! He loves to help with all aspects and helps to keep the Clinic running smoothly!
Jolene S
Veterinary Technician
Kim N
Veterinary Technician
Liz K
Veterinary Technician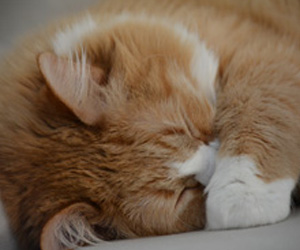 Sarah E
Veterinary Technician
Shannon H
Certified Veterinary Technician
Xenia
Certified Veterinary Technician
Xenia's passion for animals shows every day. She diligently cares for each of our Rescue Cats and loves working with them so much that we frequently see her on her day off! Many of our Adoption Center cats have spent time at her home in recovery. Xenia owns her own Pet Sitting business, fluently speaks Spanish, and instructs our Puppy Socialization classes! She loves sharing her home with Nigel, Jose, and her foster kitties!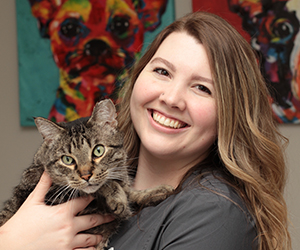 Alicia C
Administrative Assistant
Angie
Front Office Manager
Angie enjoys greeting all of the friendly faces that come through our doors! She has been on our Team for two years and has a lifelong love of animals! Angie enjoys traveling with her family and cheering on her kids' sports teams! Angie shares her home with her husband, Roger, their two children, Georgia and Charlie, and their two dogs, Lambeau and Bella.
Becky B
Administrative Assistant
Denise R
Administrative Assistant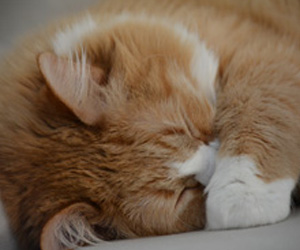 Jody M
Administrative Assistant
Katelyn S
Administrative Assistant
Katelyn joined our team in 2019 and enjoys greeting each of our clients as they come through our doors. She and her family share their home with 2 lab mixes and a Ragdoll kitty, and she is mom to a beautiful paint horse named Ivy. In her spare time, she enjoys photography, horse training, reading, and exploring the outdoors.
Kim T
Administrative Assistant
Rachel M
Administrative Assistant
Shari
Owner of Shari's Grooming